If you're anything like us, you and your staff have spent the past couple of weeks acclimatising to the strange new world of working from home. It can be quite a shock to the system for people who aren't used to this process, so we've put together a few tips to mitigate the challenges of our newly enforced working conditions based on our own first-hand experiences.
1. CREATE THE RIGHT ENVIRONMENT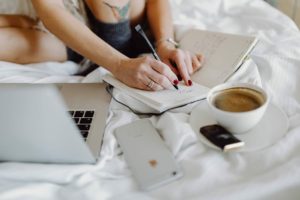 It can be tempting to see working from home as an excuse to sit on your bed in your pyjamas all day but your productivity, motivation and general well-being are likely to be harmed if you become a hermit.
Keeping your routine as close to your regular work schedule as possible is key so get up on time, get dressed, crack open a window and sit at a desk whenever possible.
You'll find yourself much more engaged in your work and far more alert than if you're still slouched under the covers with your computer resting on your chest come lunchtime!
2. KEEP IN TOUCH!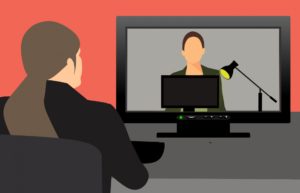 Customers still want to hear from you. They will be seeking reassurance from you during this unprecedented period and regular contact provides that better than anything else. This goes for your staff and colleagues too.
Thankfully, it's never been easier to keep in touch with your customers or your team than it is in 2020. Face to face interactions might be out of the question thanks to social distancing but that doesn't mean you can't hold vital meetings or make those all-important networking calls. While a phone call may suffice on occasion, we suggest utilising video calls as often as possible. Skype, Zoom and plenty of other easily accessible video apps are at your disposal so make use of them.
There really is nothing quite like being able to see the face of the people you are conversing with so why choose to communicate in any other way?
3. USE THE RIGHT TOOLS (FOR BUSINESS & PLEASURE!)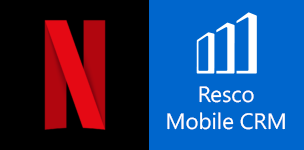 We all know that there are an abundance of apps and tools out there to help us through our working day and finding the right ones can make working from home much easier – whether they are designed for business purposes or personal pleasure.
From a business perspective, Resco Mobile CRM has been incredibly helpful for us and is something we'd heartily recommend. Compatible with Greentree and Pegasus systems, Resco can offer access to all of your files and CRM data wherever you are based.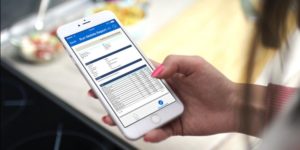 Keeping abreast of your customers' situations has never been more vital than it is now and with Resco you can do just that. Another added bonus is that this is possible even in offline mode so you needn't worry about the very real current prospect of your WiFi dropping off for a few hours and leaving you lost at sea.
Don't neglect those non-essential work apps either. Having a relaxing Spotify playlist of your favourite tunes running in the background is always a good way to stay motivated! Maybe leave Netflix until the evening though. Tempting as it might be, you don't want your productivity falling off a cliff because you're catching up on the latest crazy episode of Tiger King or Stranger Things at 10am!
4. NETWORK, NETWORK, NETWORK!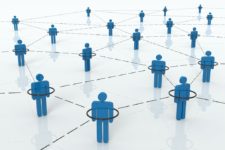 Yes, we've already mentioned importance of keeping in touch with people above, but THIS IS CRUCIAL! Working from home can provide you with opportunities that wouldn't otherwise be available to you, so make the most of this time!
We've all got clients and prospects that we've been putting off talking to for way too long and now is the opportune moment to work through that backlog. Plenty of people will now be able to take calls they would usually find difficult to fit into their regular schedule so get in touch with them.
Physical meet ups are off the table at present, but keeping your business at the forefront of people's minds is key and eminently possible in the digital age regardless of social distancing! Post on social networks, make those calls to prospects and check in on staff and customers as regularly as possible.
Stay active! Speaking of which…
5. LOOK AFTER YOURSELF – TAKE A BREAK!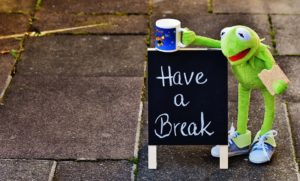 While some people will find it hard to concentrate and be productive while working from home, there is another extreme that many of us are drawn to – DOING TOO MUCH!
It's easy to wake up, pour out a coffee, head straight for the laptop and keep that screen on until bedtime, particularly if you are alone at home. You may think that working every minute of the waking day is the way to go but this is not a good idea: Your mind needs a break and so does your body.
Get up regularly and try to go for a short walk wherever possible. Even if it's something as simple as making yourself a regular cuppa or strolling around the garden for five minutes, make sure you aren't just sat down in front of your screen for hours at a time.