Applied Business – excellent 'future proof' business software solutions
Applied Business Computers provide excellent 'future proof' business software solutions that are both scalable and dynamic for today's' demanding environments.  Applications such as Greentree Software and Pegasus Opera include; data driven accounting, order processing, job costing, Payroll, Inventory and warehouse management, supply chain, customer relationship management (CRM).
Our business proposition to you is simple. Applied Business Computers will examine your current business processes in order to make recommendations with the growth and development of your business in mind. Once we have a template to work with we will install and service a suite of products that will grow with your business for the long-term. Consistently delivering real 'competitive advantage' by reducing the risks and errors that crop up within a business that can cause a breakdown in communication, both internally and externally.
Your clients, customers and consumers will all see vital improvements in the way you operate, deliver and communicate, which can only have a positive impact on your sales and relationships.
Our Software Solutions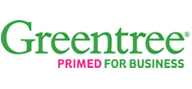 Greentree software is primed to help make businesses more effective and more profitable. It's not just a bunch of software modules loosely cobbled together – it's a unified solution.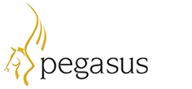 The Pegasus suite of business management software comprises of; Accounting software, Payroll & HR software, CRM software, Supply Chain Management software, Business Intelligence software and plenty more.
The Always Busy Corner
Keep up to date with the very latest news, views and on goings at ABC
G

And the Greentree Consultant of the Year is…
We are pleased to announce that Andrea Spurdle has won the award for Greentree's Consultant of the Year 2016. [Read More]
p

Complimentary Opera 3 Workshop – Book your place now!
Sign up for our Opera 3 Workshop here, completely free of charge... [Read More]
p

XRL: An Overview
Pegasus XRL is an award-winning Business Intelligence tool which seamlessly links your financial information with Microsoft Excel in a couple of simple steps. [Read More]
Sign up to our newsletter
Please enter your email address below to subscribe.